The 2021 Porsche 911


at Paul Miller Porsche

Drive With The Power And Extravagance You Deserve
There's something about being behind the wheel of a luxury sportscar that can't be compared to anything else. Whether it's the speed that makes your heart race, the design that leaves you breathless, or the level of luxury that relaxes you through every turn, there's no denying that the new 2021 Porsche 911 is a sports car that can't be beaten.
What's New In The 2021 Porsche 911?

For the 2021 model year, the Porsche 911 has seen some minor changes that are sure to make you stand out around Millburn, Morristown, or beyond. The most noticeable update is the striking new Python Green paint that can be seen in any Wayne NJ crowd. It also comes with two new variants, the Turbo and Turbo S, as well as an impressive 920 Leather Package and insulated glass that's lightweight and noise canceling.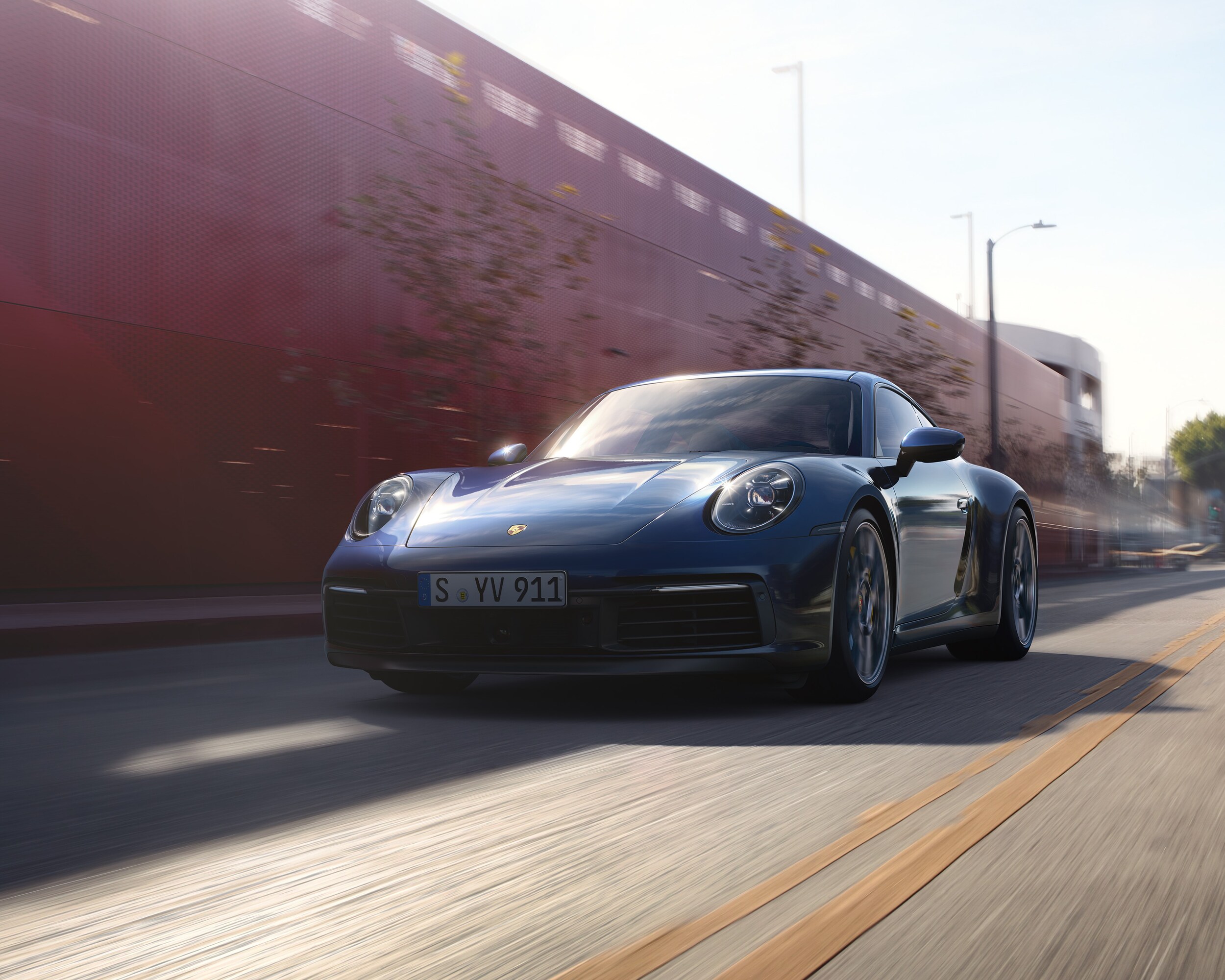 Choose Which New Porsche 911
Works Best For You
There are many different types of 2021 Porsche 911 models available. These range from the Porsche 911 Carrera coupe to the Porsche 911 Turbo S Cabriolet, with many other models in between. We suggest researching each Porsche 911 available to see which one best fits with your preferences.
Porsche 911 Carrera Coupe and Cabriolet
Porsche 911 Carrera 4 Coupe and Cabriolet
Porsche 911 Carrera S Coupe and Cabriolet
Porsche 911 Carrera 4S Coupe and Cabriolet
Porsche 911 Targa 4
Porsche 911 Targa 4S
Porsche 911 Targa 4s Heritage Design Edition
Porsche 911 Turbo Coupe and Cabriolet
Porsche 911 Turbo S Coupe and Cabriolet

Experience The Power Of A New Porsche 911
No matter which Porsche 911 you choose, you'll find plenty of adrenaline producing power behind the wheel. There are multiple engine options available, ranging from the 3.0-liter twin-turbo flat-six-cylinder to the twin-turbocharged boxer six engine. The Porsche 911 Turbo S comes with most amount of power and is ready to rock with up to 640-horsepower, a top track speed of 205 miles-per-hour, and a zero to 60 miles-per-hour acceleration time of 2.7-seconds.
How Long Do Porsche 911 Engines Last?
Porsche 911 engines are very well made and, with proper maintenance and care, are rated to last for 100,000-miles or up to 10 years.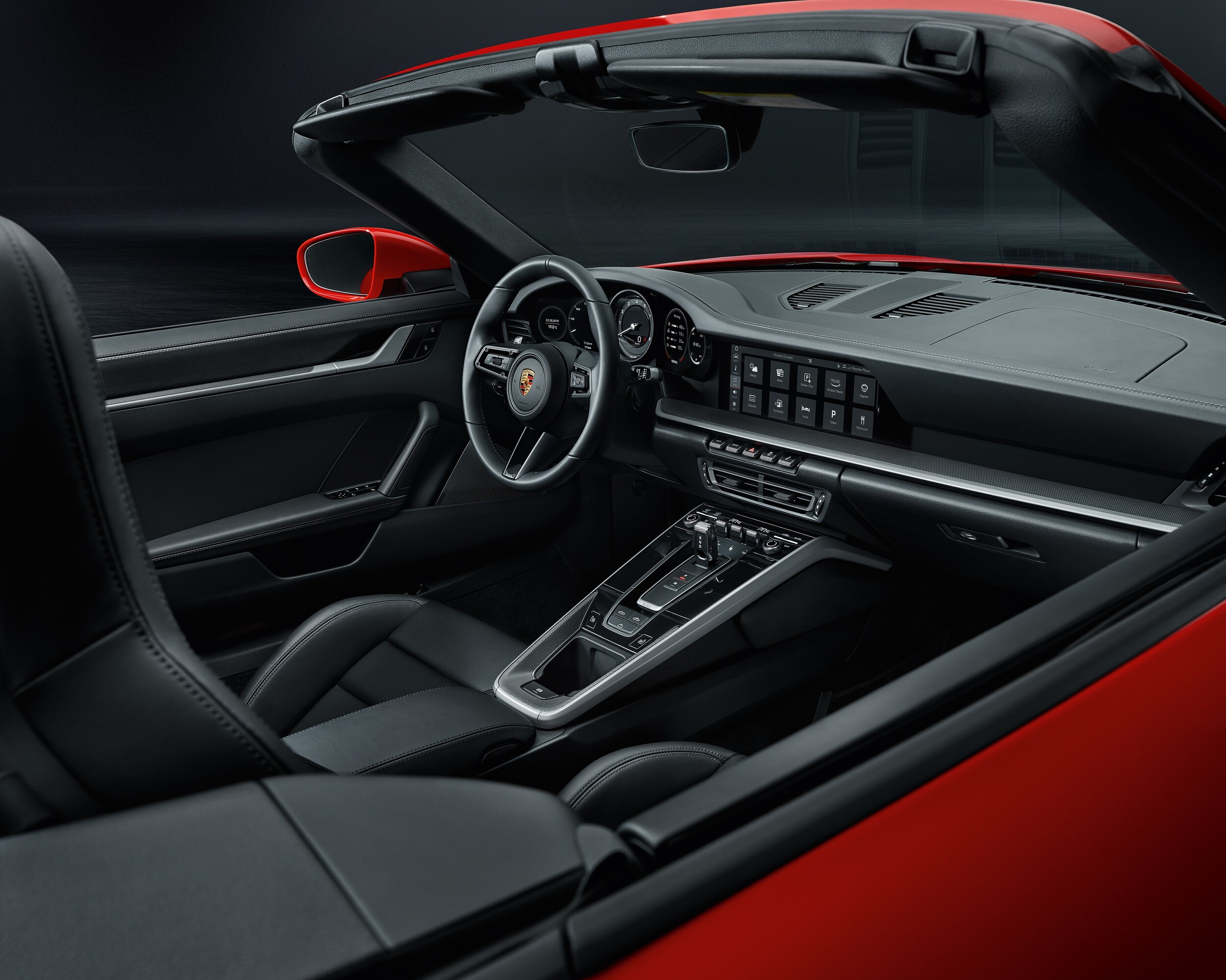 Enjoy The Luxuries Of The 2021 Porsche 911
The interior of the new Porsche 911 is stunning and made with only the highest-quality materials and amenities. Whether you choose the enclosed coupe or the open-air convertible, you'll be sitting in the lap of luxury in the Porsche 911. You'll also be surrounded by a wide array of technological devices and safety systems, all of which can be customized according to your specific preferences.
Make Every New Jersey Driver Jealous With A New Porsche 911
There's no denying that your Short Hills NJ area neighbors will be green with envy when they see you in a new Porsche 911. These sportscars are designed to be the talk of any commute and will do just that. From its sleek exterior design and brilliant circle headlights to the many available color options from which you can choose, your Porsche 911 is sure to leave a lasting impression.
Is A Porsche 911 Worth Buying?
Stop By Paul Miller Porsche To Find Out
If you'd like to learn more about the New Porsche 911, don't hesitate to contact our Paul Miller Porsche dealership. Our team would love to show you around our current collection or help you design the new Porsche 911 that fits you best. Contact us to learn more or visit our Paul Miller Porsche dealership at your next convenience.
Paul Miller Porsche

3419 US 46
Parsippany, NJ 07054